A historically themed commissioned in the City of South Gate for a community meeting room. This mural blends a not too distant industrious past with a bright future. Located at 4761 Firestone and Atlantic in the Azalea Shopping Center in the City of South Gate.
The mural depicts figures and elements of South Gate's past and present. Pictured from left to right are:
Amelia Earhart
Greg T. Seaborg, Chemist
Harvey Firestone
Industry (war time production and post war)
Contemporary family enjoying nature in the park
Dimensions 23' x 11' 7"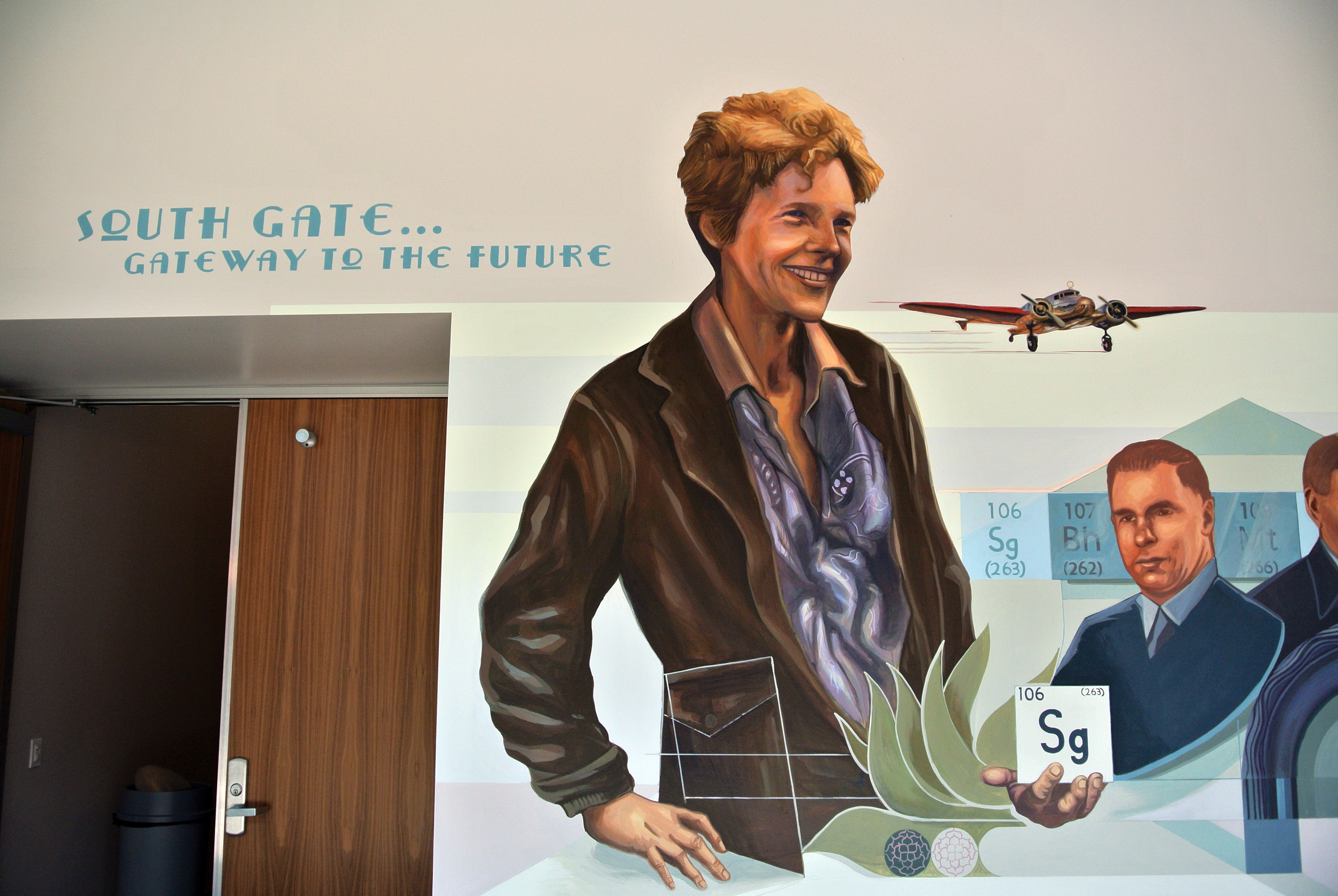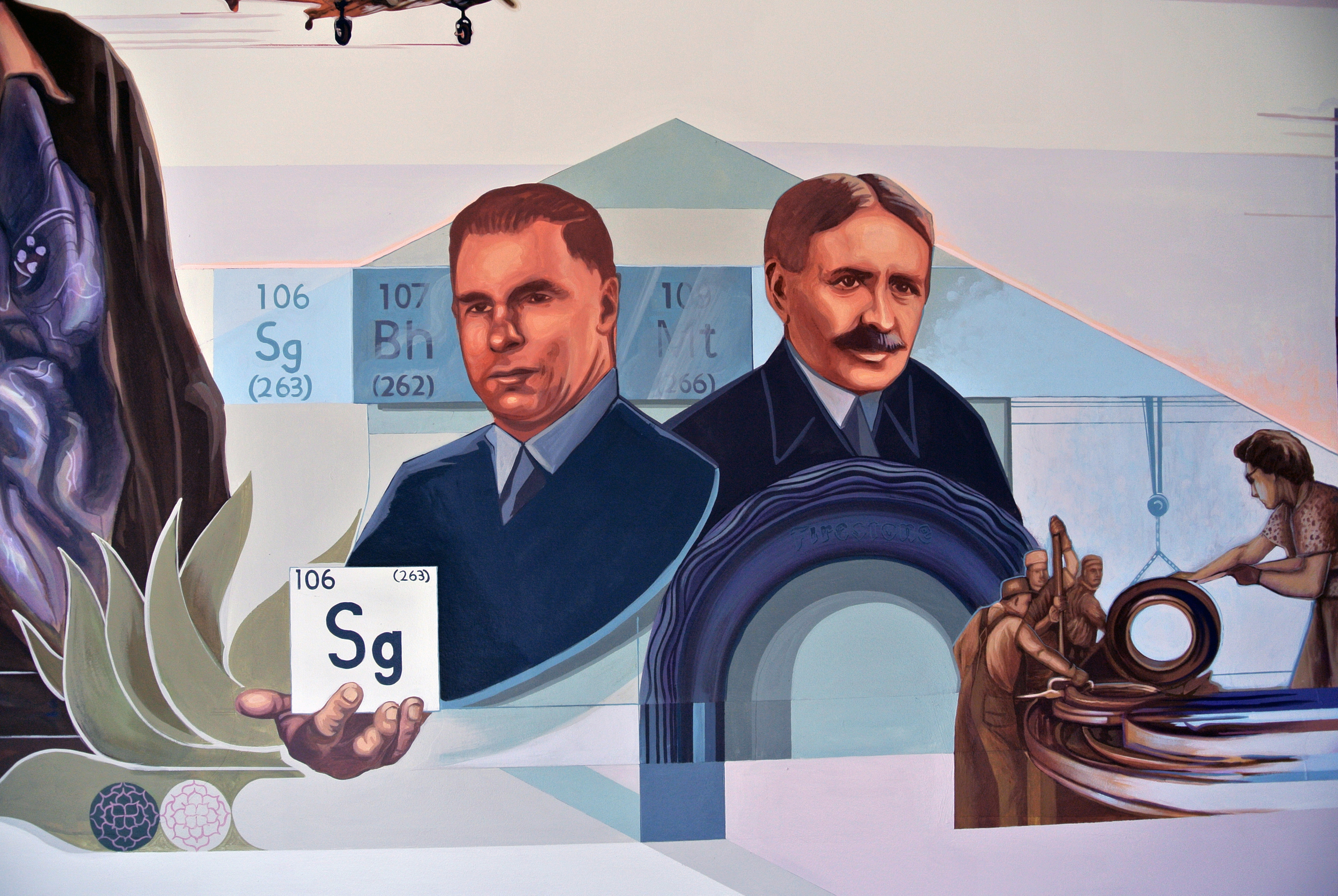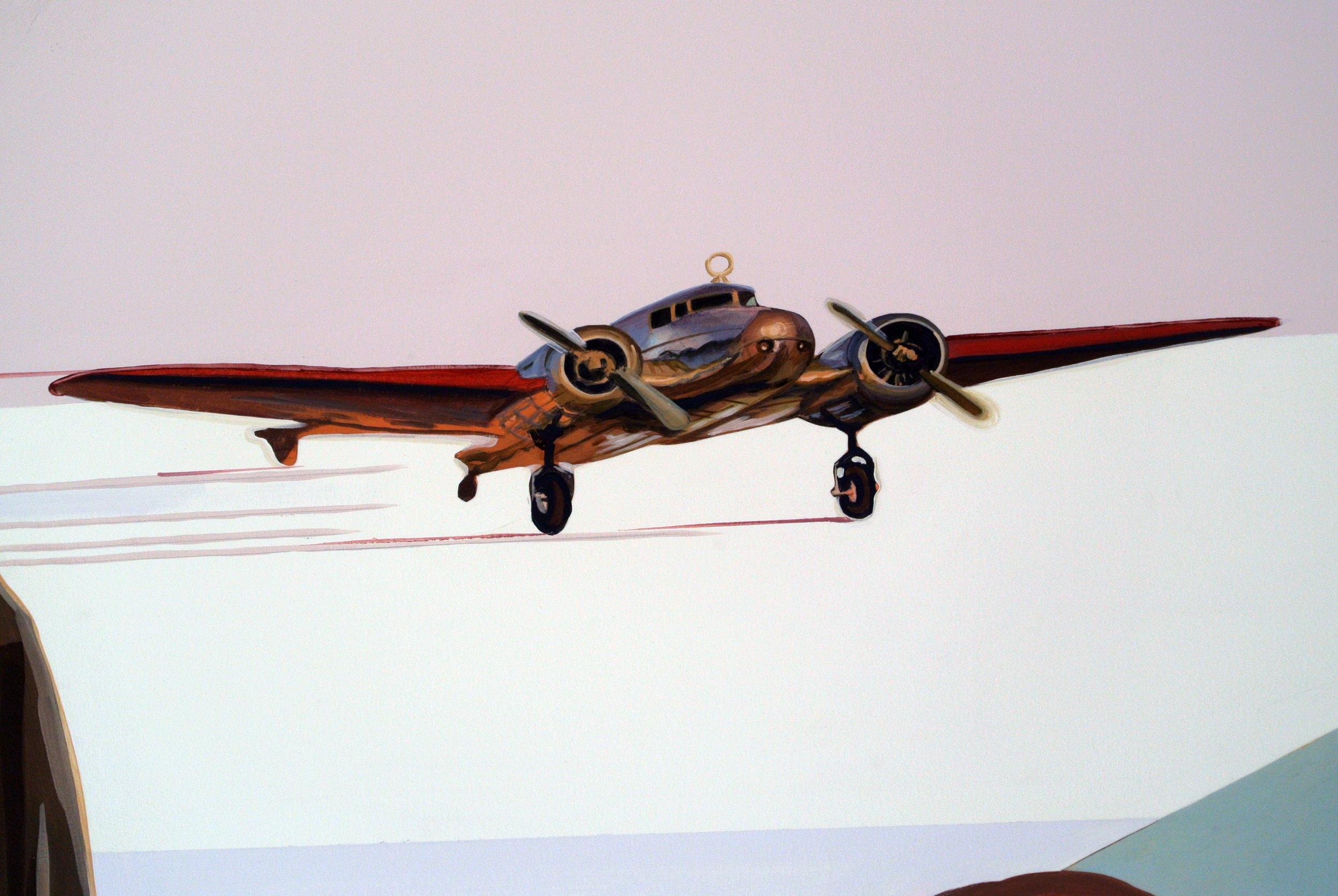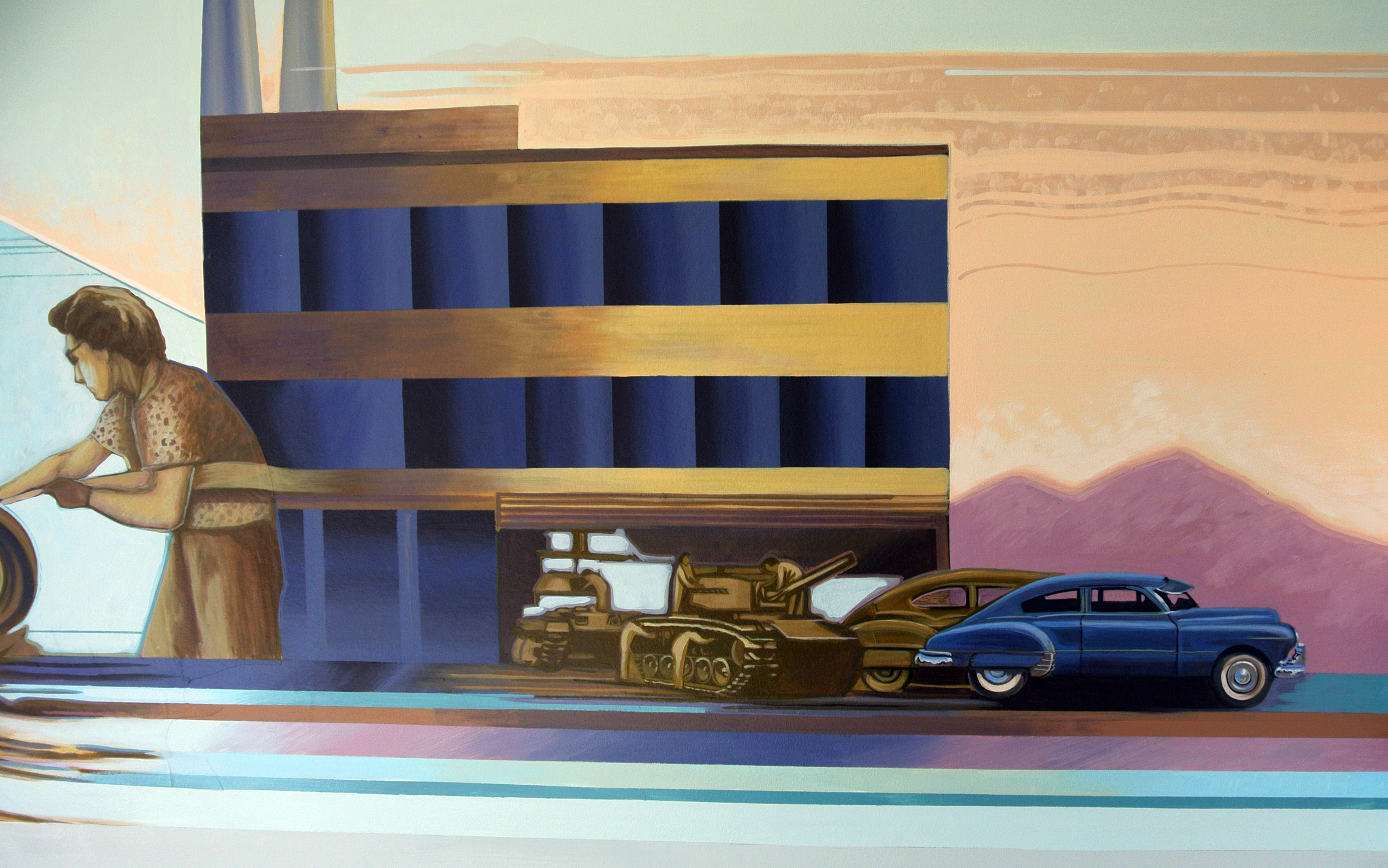 Here is a gallery of the murals progress. Part of the mural was painted in studio and on site on Polytab fabric using acrylic paints.